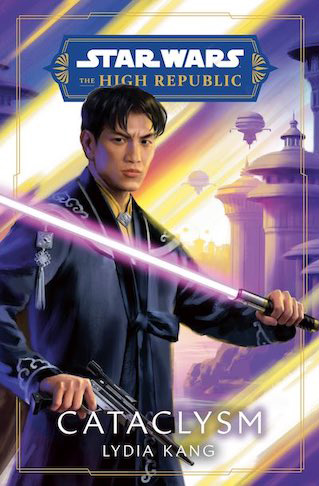 April 4, 2023 from Random House Worlds
Hardcover Edition ISBN-13: 978-059-3500354
ASIN B0B3LQP27Z
Ebook Edition ISBN 978-0593500361
Star Wars: The High Republic: Cataclysm
The next adventure in The High Republic, set after the events of Convergence and The Battle of Jedha.
Purchase your copy of Cataclysm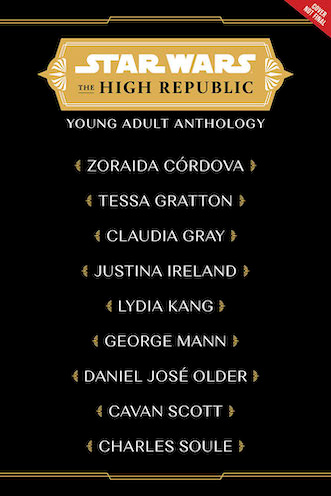 Star Wars: The High Republic: Young Adult Anthology
And for the first time ever, all of the authors involved in the Star Wars: The High Republic books and comics will come together for an anthology of tales written for a YA audience and connecting to every era of the initiative — including Phase III. The book arrives in July 2023.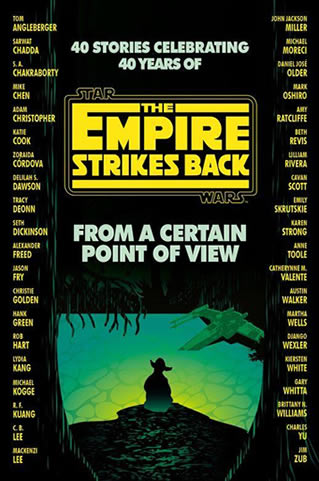 November 10, 2020 from Del Rey
Hardcover Edition ISBN-13: 978-0593157749
ASIN: B089S7FPLB
Ebook Edition ISBN-13 978-0593215418
CD Audiobook Edition ISBN: 978-0593215401
The Empire Strikes Back:
From A Certain Point of View
NATIONAL BESTSELLER • Celebrate the legacy of The Empire Strikes Back with this exciting reimagining of the timeless film featuring new perspectives from forty acclaimed authors.
On May 21, 1980, Star Wars became a true saga with the release of The Empire Strikes Back. In honor of the fortieth anniversary, forty storytellers re-create an iconic scene from The Empire Strikes Back through the eyes of a supporting character, from heroes and villains, to droids and creatures.
All participating authors have generously forgone any compensation for their stories. Instead, their proceeds will be donated to First Book—a leading nonprofit that provides new books, learning materials, and other essentials to educators and organizations serving children in need.
Lydia Kang's story, "Right Hand Man," sheds light on the behind-the-scenes interaction between medical droid 2-1B and Luke Skywalker, shortly after Luke's traumatic encounter with Darth Vader. As 2-1B helps to attach his new synthetic hand, he realizes there is much more to fix than a simple wound.
Purchase your copy of The Empire Strikes Back: From A Certain Point of View
Praise for The Empire Strikes Back: From A Certain Point of View
"Right-Hand Man by Lydia Kang– There's something poetic about this story from the 2-1B droid's point of view as it works to attach Luke's cybernetic hand. There is a depth here that many short stories can't reach. The philosophical discussion between Luke and 2-1B regarding healing was a real treat. Coming near the end of the book, it gives a nice closure to this collection."
— Boba Fett Fan Club
"By the time we've departed Cloud City and rejoined the Rebel fleet, Lydia Kang's "Right Hand Man" gives us a nearly perfect conclusion to the collection."
— StarWarsNewsNet.com
"Right-Hand Man" by Lydia Kang– If any title could rival "Rogue Two," it's this one – because this story is told about the droid that gives Luke Skywalker his new right hand, 2-1B. Luke struggles with an inner pain and wrestling with his newfound identity, and while the droid can't understand all of this, he winds up offering some very deep and poetic insights and advice that make this more than just an ordinary tale but a profound and thoughtful one too.
— Star Wars Thoughts