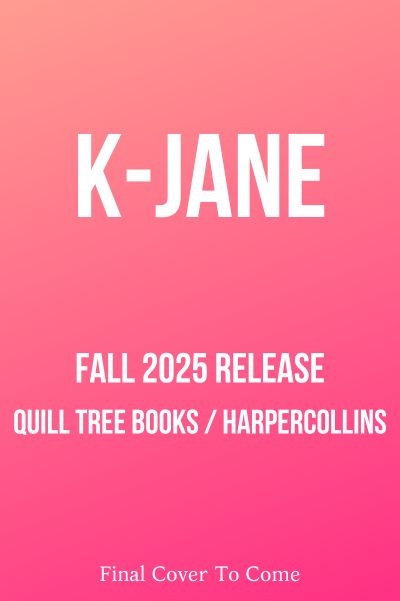 Fall 2025 from HarperCollins/Quill Tree Books
K-Jane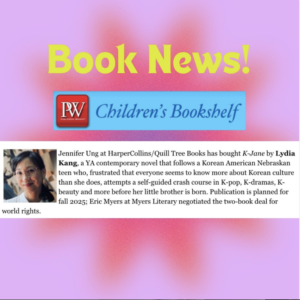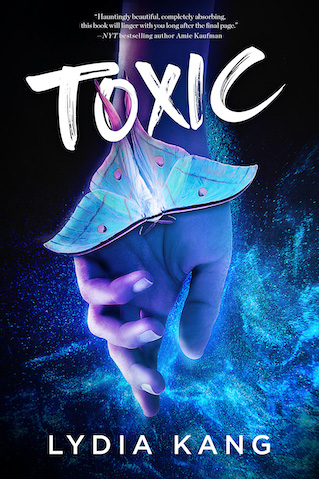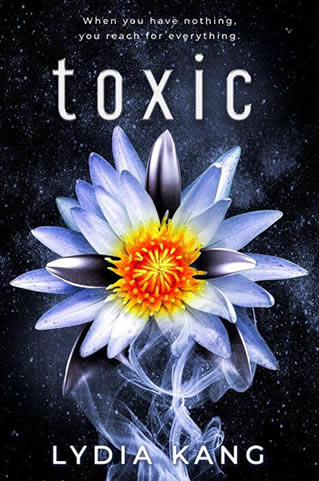 November 6, 2018 from Entangled Publishing
Paperback Edition ISBN-13 978-1640634244
Ebook Edition ISBN-13 978-1640634237
ASIN B07C75HCW9
Toxic
Toxic is the winner of YARWA's 2019 Athena Award for Excellence in Young Adult & New Adult Fiction in the YA/NA Speculative Category
Toxic is also a Junior Library Guild Selection
Hana isn't supposed to exist. She's grown up hidden by her mother in a secret room of the bioship Cyclo until the day her mother is simply gone—along with the entire crew. Cyclo tells her she was abandoned, but she's certain her mother wouldn't leave her there to die. And Hana isn't ready to die yet. She's never really had a chance to live.
Fenn is supposed to die. He and a crew of hired mercenaries are there to monitor Cyclo as she expires, and the payment for the suicide mission will mean Fenn's sister is able to live. But when he meets Hana, he's not sure how to save them both.
As Cyclo grows sicker by the day, they unearth more secrets about the ship and the crew. But the more time they spend together, the more Hana and Fenn realize that falling for each other is what could ultimately kill them both.
Purchase your copy of Toxic
Praise for Toxic
"A powerful and evocative tale of a sentient spaceship — and her painfully human bond with the lonely girl who lives within her walls. Lydia Kang checks all the boxes: Unique world. #OwnVoices heroine. A hero more luminous than the cosmos. TOXIC is extraordinary — in every sense of the word."
— Pintip Dunn, New York Times bestselling author of Forget Tomorrow and Girl On The Verge
"Hauntingly beautiful, completely absorbing, this book will linger with you long after the final page. Toxic asks intricate questions about the identities we inherit and the identities we create, and the sacrifices we're prepared to make for both. Lydia Kang took my breath away."
— Amie Kaufman, New York Times and internationally bestselling author of Illuminae and Unearthed
"Kang delivers a novel with a unique premise and solid storytelling, which makes it stand out in a sea of similar YA titles."
— Kirkus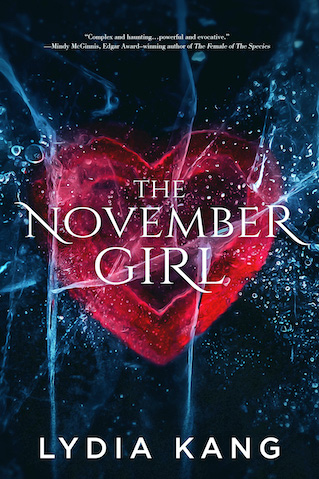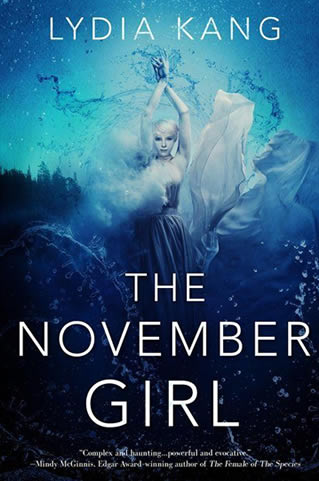 November 7, 2017 from Entangled Publishing
Paperback Edition ISBN-13: 978-1633758261
Ebook Edition9781633758278
ASIN B06Y5T25KQ
The November Girl
Winner of the 2018 Nebraska Book Award for Best Young Adult Fiction
A Best Book of 2017 by Locus Magazine and Bustle Magazine
I am Anda, and the lake is my mother. I am the November storms that terrify sailors and sink ships. With their deaths, I keep my little island on Lake Superior alive.
Hector has come here to hide from his family until he turns eighteen. Isle Royale is shut down for the winter, and there's no one here but me. And now him.
Hector is running from the violence in his life, but violence runs through my veins. I should send him away, to keep him safe. But I'm half human, too, and Hector makes me want to listen to my foolish, half-human heart. And if I do, I can't protect him from the storms coming for us.
Purchase your copy of The November Girl
Praise for The November Girl
"Complex and haunting, THE NOVEMBER GIRL looks for the light in the darkest of places. Powerful and evocative."
— Mindy McGinnis, Edgar Award-winning author of The Female of The Species
"THE NOVEMBER GIRL should be savored by lantern, under a wool blanket on a chilly rainswept night. Brimming with Lydia Kang's smart prose and evocative imagery, THE NOVEMBER GIRL is an atmospheric, haunting tale of love, sacrifice, and self-acceptance that builds like a rogue wave toward its stunning conclusion."
— Elle Cosimano, International Thriller Award Winning Author of Nearly Gone
"With her trademark beautiful prose, Lydia Kang's love story between a troubled boy and a literal force of nature is exquisitely drawn and heart-wrenching. Set in the unforgiving autumn forests off Lake Superior,* you'll be rooting for Hector and Anda to find strength in each other despite very real threats beyond their control. Magical and thrilling, THE NOVEMBER GIRL will haunt you long after you finish.
— Maurene Goo, Author of I Believe in a Thing Called Love
"Absolutely stunning in its beauty! I've never read a book quite like THE NOVEMBER GIRL. You don't want to miss this unique and mesmerizing tale."
— Pintip Dunn, New York Times bestselling author of Forget Tomorrow and Girl On The Verge
"An intense and beautifully written romance that had me bracing myself until the final page. Innocently dangerous Anda and wounded Hector tugged at my heart so hard that their journey left me breathless. Through both Anda's struggle to not give into her nature, Hector's need for love, and the desire they both had to care for one another, I couldn't help but root for this couple. They were just so sweet together. Swoon! With her deep imagination and lovely prose, Kang weaves a touching story with so much heart and warmth we're able to weather a stormy November."
— Brenda Drake, New York Times bestselling author of the Library Jumpers series
"The November Girl is a magnetic, magical read, and one that should absolutely be on your to-read list."
— Hypable
"Three-dimensional vividness… An emotional and dramatic tale of an otherworldly relationship."
— Kirkus Reviews
"..a solid level of tension that keeps the pages turning.."
— School Library Journal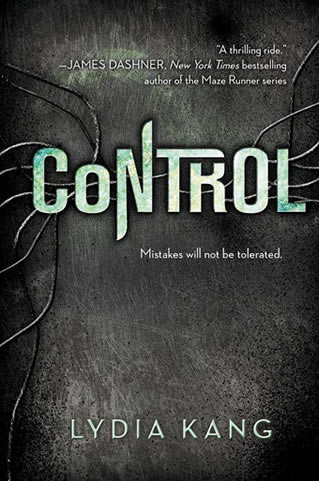 December 26, 2013 from Kathy Dawson Books/Penguin
Hardcover Edition ISBN-13: 978-0803739048
Paperback Edition ISBN-13: 978-0142423615
Ebook ISBN-13: 978-1101593905
ASIN: B007HUD7XI
Control
ALA Quick Pick for Reluctant Readers
After the violent death of her father, 17 year-old Zelia loses her younger sister, Dylia, during an abduction at a foster care agency. It turns out her sister Dylia isn't just pretty and sweet—she's illegal. In the year 2150, DNA must be pure by law, and anyone with enhanced genes face death. Zelia's only allies are the freak-show inhabitants of her new, underground foster home. Along with the unexpected love of a very strange boy, she will need her flaws and their illicit traits to save the only family she has left.
Purchase your copy of Control
James Dashner, NYT Bestselling Author of the Maze Runner Trilogy
"Control blew me away, from the depth and richness of this fascinating, disturbing vision of the future—and all its technologies—to the twists and turns and suspense that made for a thrilling ride. Zel is as authentic a character as I've read in a very long time. Highly recommended."
Publishers Weekly
"A sweet, edgy romance rounds out this smart, futuristic medical thriller."
VOYA
"Control, with its mix of legitimate science and inventive fantasy, is unforgettable for all the right reasons."
Omaha World Herald
"[CONTROL] sucks the reader in and doesn't let go until the story reaches its end."
Jessica Khoury, author of Origin
"Surprising twists, tender romance, and a fierce, smart protagonist make for a winning formula in Kang's debut. CONTROL is tautly woven and breathlessly delivered—a thrilling read!"
RT Book Reviews, Top Pick
"Control successfully integrates science, adventure, and romance into one unforgettable read. [It] will keep you wanting more until the jaw-dropping ending."
Elana Johnson, author of Possession
"CONTROL is a masterful debut, filled with everything I love in a novel: mystery, danger, and romance. Kang has crafted a world readers can easily fall into and won't want to leave, complete with flawed yet lovable characters. I couldn't put it down!"
Kirkus
"Steamy, romantic . . . scrupulous attention to scientific detail adds authenticity."
Booklist
"Imaginative cultural details (an ecstasy-like drug carried by sound) and impressive specificity regarding genetics. The use of mutants alone is fairly unique, making this a smart go-to for fans of Megan Shepherd's The Madman's Daughter."
The Young Folks
"Anyone interested in experimentation, romance, and a never-before-imagined world will love this book."
Night Owl Reviews
"This looks like the start of a mind-blowing series…I would recommend this book to all fans of YA dystopian fiction."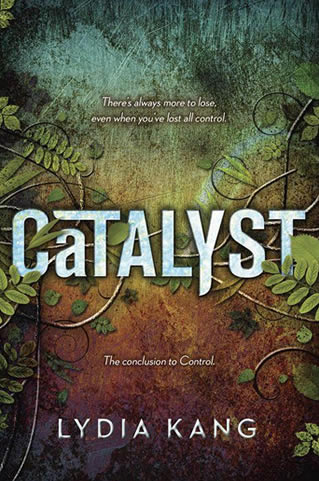 March 24, 2015 from Kathy Dawson Books/Penguin
Hardcover Edition ISBN-13: 978-0803740938
Paperback Edition ISBN-13: 978-0147516046
Ebook Edition ISBN-13: 978-0698191426
ASIN Edition: B00KWG6510
Catalyst
Zelia Benten has lost her father, the love of her life, and any future she might have imagined for herself. Now she, her sister, and the band of illegal genetic outcasts they've come to call their family are forced to run when the safety of their foster home is compromised. But on the way to a rumored haven in Chicago, Zel hears something impossible: Somehow Cy—the boy she loves, the boy who traded himself for his sister's safety—is whispering insider her head. She has no idea what it means, but she veers off plan in order to search for him.
What she finds is not what she expected. They've been protecting themselves so long against the rest of the world, it's never occurred to them that the real enemy could be much closer than they realize.
Catalyst is a thrilling ride through a dangerous future that will have you racing through the pages, falling in love, and questioning exactly what it means to be human.
Purchase your copy of Catalyst
Praise for Catalyst
"Engrossing sequel…Kang spins an evenly paced and thought-provoking story, employing symbolism deftly…[and] wraps up her duology neatly and satisfyingly."
—KIRKUS REVIEWS
"Kang packs her plot with suspense and surprises as she explores good, evil, self-sacrifice, ambition, and what it means to be human. The remarkable mix of science, technology, and fantasy—the novel's centerpiece—will draw a high-tech audience of young people and adults." —VOYA
"Sci-fi fans with a taste for Orwellian tales of government control will enjoy this solidly written sequel."
—BOOKLIST
Fans of Control will be on edge with this electrifying followup. This book is not for the faint of heart, as it's packed with action, breathtaking betrayals and heated romance. If you love sci-fi and strong female protagonists, this book is for you!
—RT BOOK REVIEWS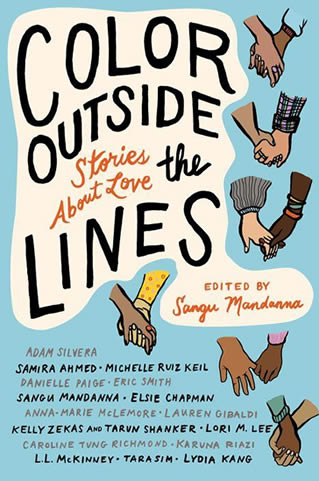 November 12, 2019 from SoHo Teen
Hardcover Edition ISBN-13: 978-1641290463
Paperback Edition ISBN-13 978-1641291743
ASIN B07NV1GGW2
Ebook Edition ISBN 978-1641290470
Audio CD Edition ISBN-13 978-1664482562
Color Outside the Lines
This modern, groundbreaking YA anthology explores the complexity and beauty of interracial and LGBTQ+ relationships where differences are front and center.
When people ask me what this anthology is about, I'm often tempted to give them the complicated answer: it's about race, and about how being different from the person you love can matter but how it can also not matter, and it's about Chinese pirate ghosts, black girl vigilantes, colonial India, a flower festival, a garden of poisons, and so, so much else. Honestly, though? I think the answer's much simpler than that. Color outside the Lines is a collection of stories about young, fierce, brilliantly hopeful people in love.—Sangu Mandanna, editor of Color outside the Lines
With stories by:
Samira Ahmed | Elsie Chapman | Lauren Gibaldi | Lydia Kang | Michelle Ruiz Keil | Lori Lee | Sangu Mandanna | L.L. McKinney | Anna-Marie McLemore | Danielle Paige | Karuna Riazi | Caroline Tung Richmond | Adam Silvera | Tara Sim | Eric Smith | Kelly Zekas & Tarun Shanker
Purchase your copy of Color Outside the Lines